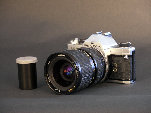 Crown Graphic 4 X 5
Mamiya TLR 2 1/4
Pentax MX 35 mm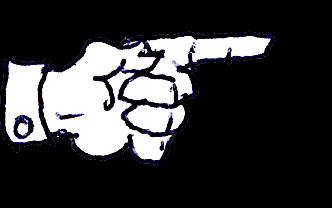 Click on the photo
for a larger image
and more information
My wife Mary and I began taking "serious" photos in the late 1970's when we purchased a manual exposure Pentax K1000. We read a great many books on photography and we had some advice from my Uncle Phil Mikoda, who had instructed the first American astronauts on the use of their specialized cameras in space.
After many rolls of 35 mm film we developed (no pun intended) a fairly good idea on how to achieve proper exposures and began taking the promo photos for my band, as well as nature shots from all over Florida.
As we became more confident with our skills, we began pursuing the wedding photography market. This required the addition of a larger negative camera for the bridal portrait and the formal group portraits, the patience of Job and the endurance of Sisyphus. However the experience was mostly enjoyable and very instructive. We also began taking "automobile portraits" of classic cars that we saw at various car shows. We have a changing gallery of these photographs linkable from the Photography page. I also worked with a "Glamour portrait" company where we did on location portraits at various hair and beauty salons throughout Florida.
We purchased color darkroom equipment where we developed transparacy, color and black and white negative film, lithographic film and printed all of these formats as well.
This was also very instructive and allowed us to create our annual Christmas cards.
We are currently using digital cameras like everyone else, but still own the cameras shown.